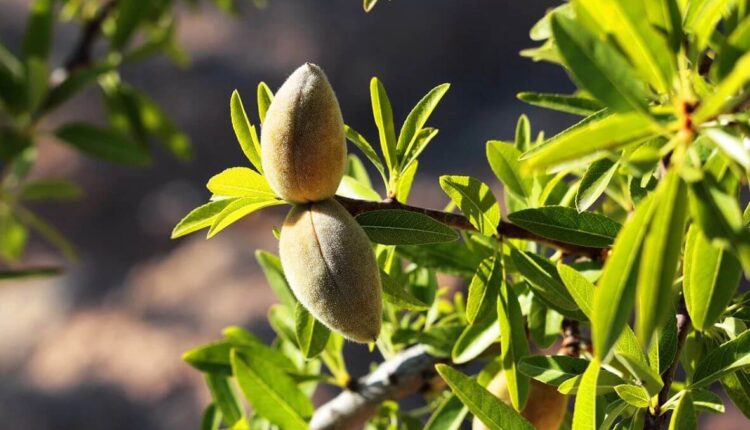 What to do with almond skins?
If you are like me, throwing away anything seems like a waste. Especially good almond skins!
Almond skins not only feed your friendly gut inhabitants (that are part of your immune system), but are also rich in polyphenol antioxidants (which are protective against cancer and cardiovascular disease). So while they may not add much flavour to your food, they are too valuable nutrionwise to just throw away.
Therefore I dry out those skins (they are so thin it does not take long to dry them, whether by sunshine in summer, or heating in winter). Then I store them in a glass jar or paper bag, until I am ready to use them. At that point I grind them in the coffee grinder to turn them into meal to use as flour when baking break, cake, muffins, you name it. You can add small amounts to granola or muesli as well.
But here is another idea for you to try: Almond skin bacon!
Preheat the oven. Then mix together in a bowl:
-2 tablespoons oil
-3 tbs soy sauce
-2 tbs nutritional yeast
-1 tbs worcestershire sauce (optional)
-1/2 tbs maple syrup (optional)
-3/4 tbs paprika or cayenne pepper (depending on how spicy you like things).
Mix in 3 cups of loose almond skins (wet or dry).
Bake at 375F (190C) for about 20 minutes on a non stick surface until crispy.
Use in a sandwich, or as bacon bits on salad. Or enjoy straight as a snack!
One last idea (for when you can't be bothered to dry those almond skins): use them as mulch in your garden! Not only will they help protect your plants from the elements, they will add back nutrients to the soil.
Mandalari, G. (2012). Potential Health Benefits of Almond Skin. Journal of Bioprocessing and Biotechniques, 2:5 DOI: 10.4172/2155-9821.1000e110. Accessed on Feb. 4th, 2020 at https://www.hilarispublisher.com/open-access/potential-health-benefits-of-almond-skin-2155-9821.1000e110.pdf